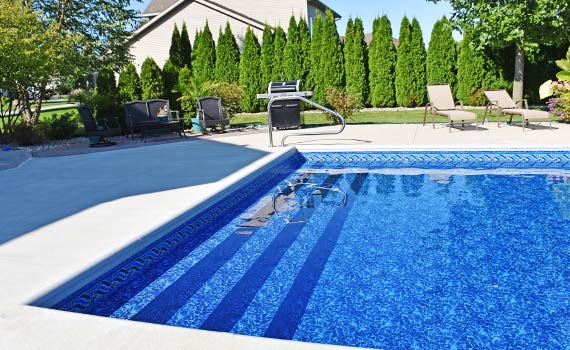 Beautiful pool with elegant stairsteps designed and installed by Michiana Swimming Pools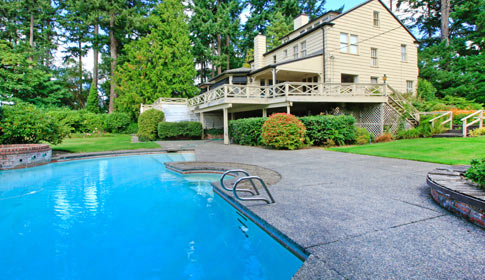 Unique pool with angles and sitting area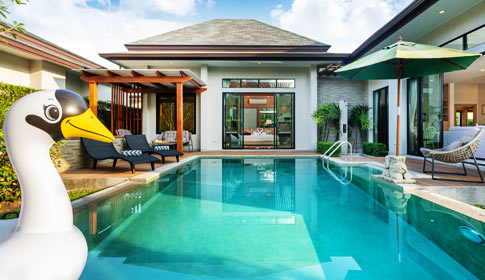 Well designed pool tucked nicely in backyard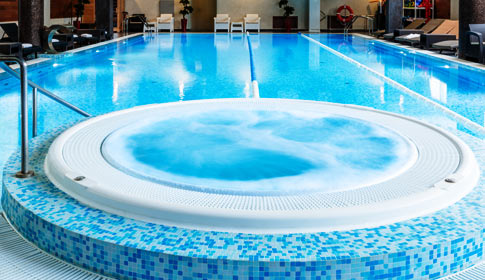 Large competitive pool with a connecting and relaxing hot tub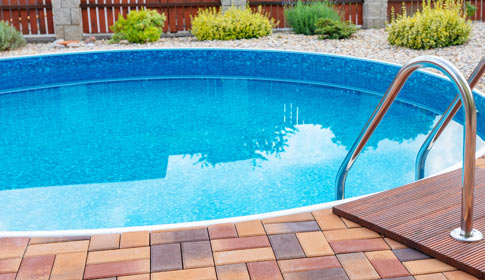 Smaller round personal pool, perfect way to unwind after a tough day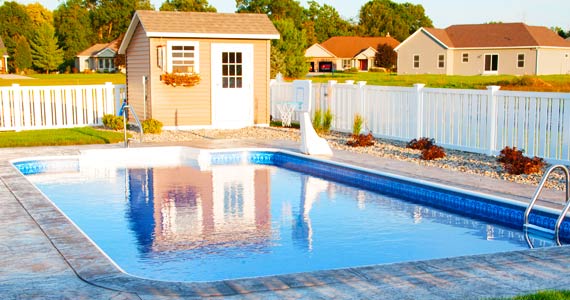 Ready for a morning dip in this his pool built by Michiana Swimming Pool.
Cutomers converted a shed into a convenient changing cabana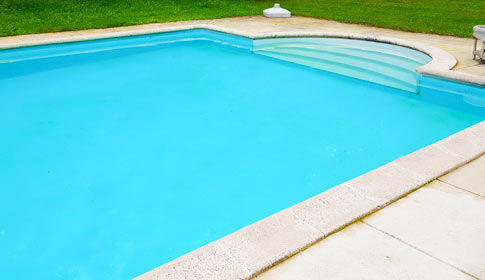 The staircase of this pool sets it off to make it appear a bit more royal.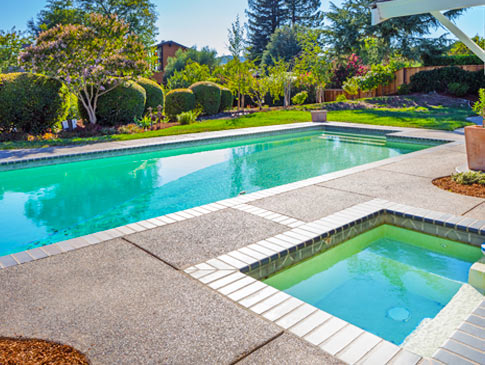 A unique hot tub design fits this in-ground pool perfectly.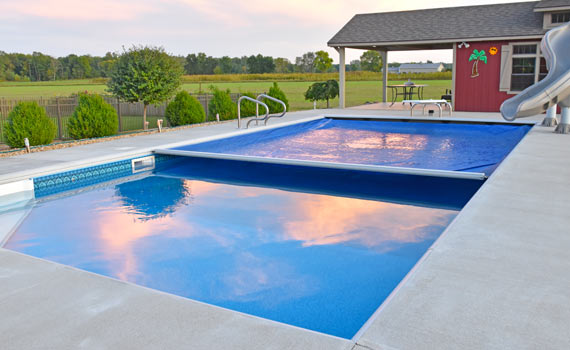 This Michiana Swimming Pools install has a wonderful country setting which makes guests feel right at home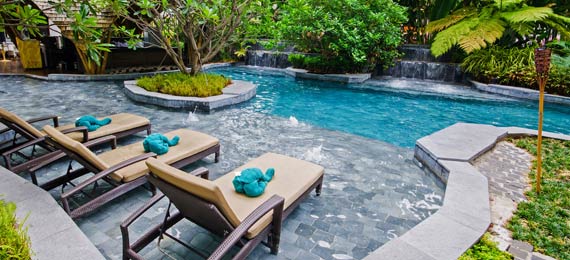 The owners of this swimming pool wanted to recreat a tropical feel and went for a very unique (yet effective) environment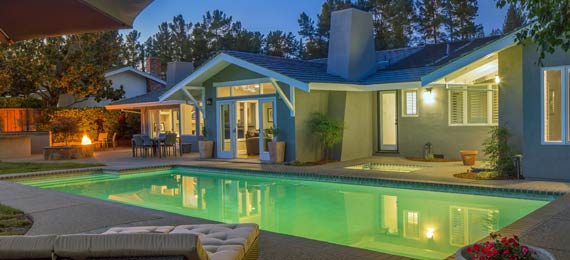 The right lighting always adds so much to any swimming pool. It also obviously increases pool time hours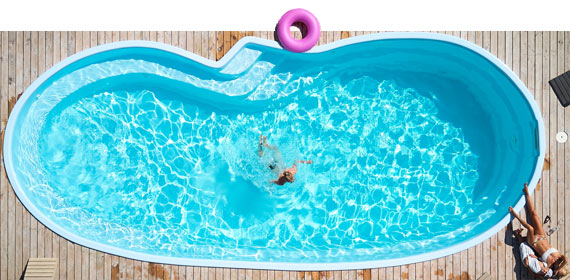 If you can think it... it's pretty likely that Michiana Swimming Pools can design and build it. Call them and see for yourself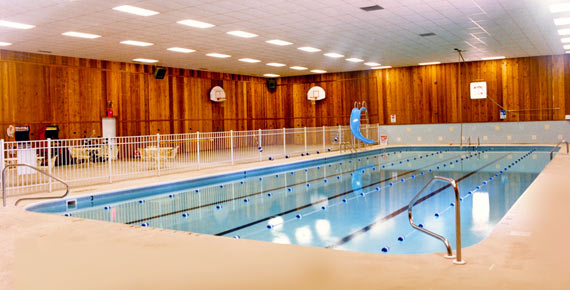 Did you say "indoor swimming pools. Yes, Michiana Swimming Pools can build you one of those as well.
The indoor pool pictured was built by Michiana Swimming Pools over 3 decades ago and is still being enjoyed like the day it opened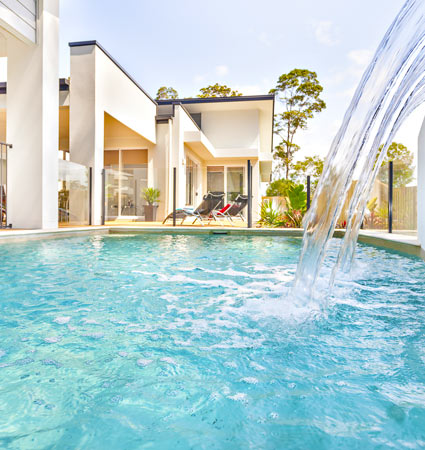 Water features, slides, stairs... you name the acccessory and we have most likely already done it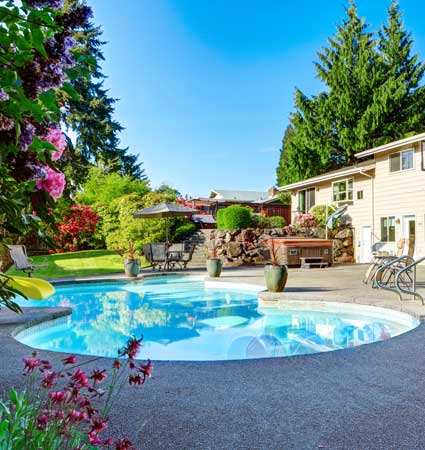 This magnificent pool adds flair and class to the owners back yard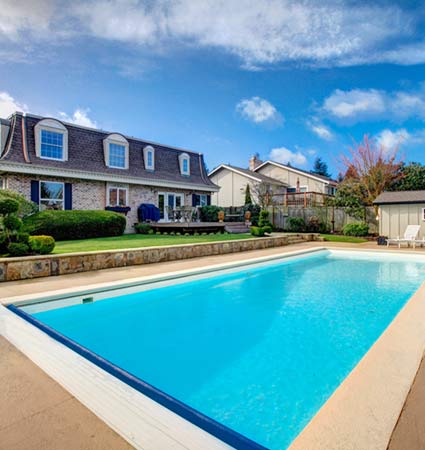 Many Michiana Swimming Pools customers want to keep it simple like this pool snuggled quaintly in the owners back yard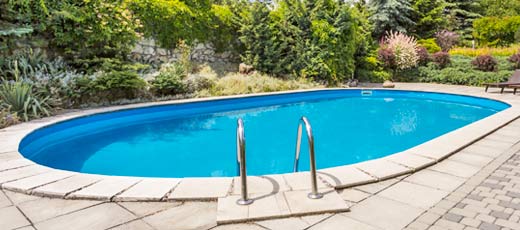 Often Michiana Swimming Pools customers want a pool with softer lines so the choose a kidney shape or oval pool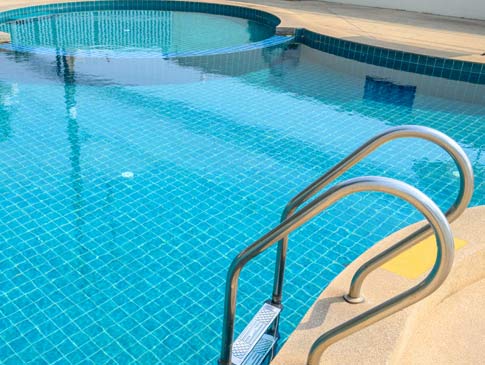 Adding steps, stairs, hot tubs and other features enhances your new pool that much more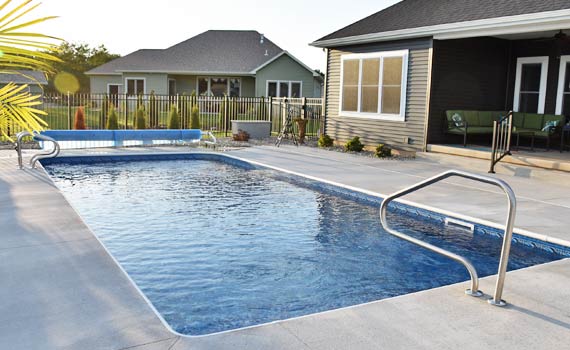 Michiana Swimming Pools designs different pools for different people with different goals. That's what makes it fun!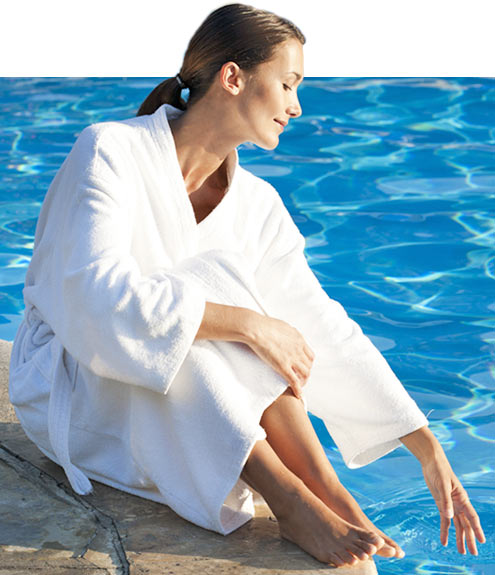 If you're interested in a beautiful swimming pool designed around your tastes, objectives and budget call Michiana Swimming Pools today.
574.534.7400